Shopping Cart
Your Cart is Empty
There was an error with PayPal
Click here to try again
Thank you for your business!
You should be receiving an order confirmation from Paypal shortly.
Exit Shopping Cart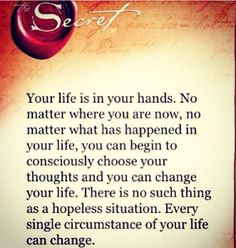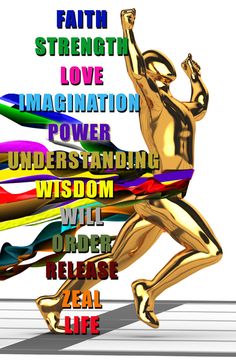 Many have become discouraged when they realize that although they have exercised their mental faculties to the point where their mind has been literally crammed with the encyclopedic knowledge of the world, they are still nevertheless mentally muscle-bound and powerless to take dominion over their own personal affairs - much less the earth- because they are spiritually anemic.
Now, this discouragement has come about as a result of their individual failure to recognize the fact that they are actually a monadic part of God. They do not understand that in their eternal union with the mind of God, they are connected to a giant computer. Through this computer, all knowledge is immediately available by spiritual transmission to those who are willing to use it to do the will of God.
"Take dominion over the world - take dominion over your life." You were intended to be a practical manifestation of God, learning how to master your environment and your life by infinite wisdom from God united with your own natural intelligence.
"Take control of your own circumstances," God is in charge - not in control, if he was he would not have given us freedom- free will to choose who we want to be or do. Joshua 24:15 said "as for me and my house we will serve the Lord." Spiritual intellegence is needed in our house, church and in everything that we do.
Transmute the conditions in your own world that you do not want by determined and persistent effort. Every person who exalts the life of God within themselves knows the power to do all things is in their hands every day, within the reach of their own intellengence and spirit.
Now my beloved, digest this into your consciousness; looking to another is not the solution to your problems; nor will it win the intended fulfilment God holds for you, blessed of God. If you are however enlightened by the torch of divine knowlege, and is aware of the magnificence of your true divine self-hood, you will be able to summon the strength from the invisible realm and use the processes of transmutative power from there within your own world and affairs to daily master all outer conditions by the spiritual means and physical appurtenances available to you.
See your life, at any age or at any time as amenable to change for the better. Also see yourself as possessing the capability to surmount any condition at will. To be free you must disallow all old ideas as quickly as you are able to, and you must discard all outworn concepts and erroneous beleifs about yoursef, and your divine self-hood and become the divine being - acknowleging the source of your power.
Minister Marilyn Mars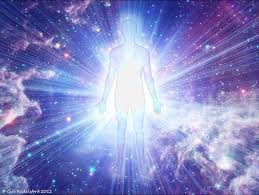 Man is Divinity humanized; dewelling in man is concentrated vast power, awaiting manifesttion. However  some men will condemn themselves to a life of poverty, disease and despair.  He begs for alms from all and sundry and debases the Lord within. He tells himself that God is far away, in a somewhat unreachable heaven, where he can only go to, if he qualifies after he dies.
He exiles himself from the Kingdom of God within, which is his legitimate heritage. He deludes himself into the belief that it is he who feels, thinks, speakes and acts.
He curses himself as being a fool or as a victim of fate or circumstances, and continue to commit wrong with every such imprecation! Examine yourselves each of you, examine your own minds and avoid this cowardice which denies you your birthright.
In reality , the power that man holds in himself is unsurpassed; there is no other created being that has it. Man is the living image of God, the precious casket enshrining the Divine itself.  So if you are weak, grief stricken and ignorant, the fault is yours; do not blame others; you have not tapped into the wellspring of God within you.
If a man would be value at his true worth, and be treated as a Divine Spark enclosed in the body, he will be able to rise tinto new heights of acheivement and produce all the necessities of life in profusion.
He will not think about selfishly grabbing for resources  or cheating on others to gratify self; but will be a good worker, a pure person and a sincere devotee. He will cultivate the inner vision unto manifestation, and realise that he is not the body or senses or mind of even intellect. Only then will he be full of strenght and self-confidence.
-----------------------------------------------------------------------------




Psalm 82:6-8King James Version (KJV)
6 I have said, Ye are gods; and all of you are children of the most High.
7 But ye shall die like men, and fall like one of the princes.
8 Arise, O God, judge the earth: for thou shalt inherit all nations.
God in his awesomeness wonderfully created man by taking portions of His own immortal Spirit substance and he shaped it with a head, a body, hands, and feet, and he then encased it in a clay mold of flesh. Eventually He then gaved each individual his or her own consciousness and sensitivity. Yet in all this He is really each person, and the consciousness and awareness that each person has is a portion of God's own awareness intended for that person. So each human being whether male or female, of whatever race, or color, is a little fragment of God sharing a small piece of God's own divine consciousness...in whom God is totally in tune and at home at all times.
My Beloved Reach For Your Divinity Within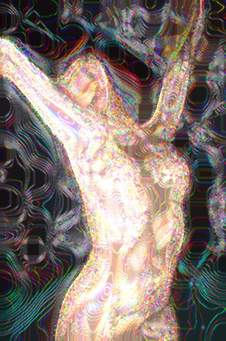 Minister Mars.




0

/