| | |
| --- | --- |
| Posted on July 30, 2016 at 6:00 PM | |
Supplements
for Women
by Marilyn Mars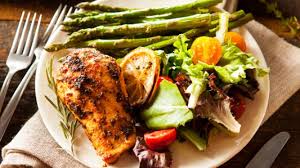 Eating a well-balanced diet may be hard to do. However these supplements can help you reach your goals.
You try to eat healthy, but somehow with all that you may have going on you are still unable to do so. To help fill this void consider adding a supplement to your diet.
Calcium
Helps to keep your bones and teeth strong. Calcium is beneficial to the body, particulary needed by postmenopausal women, when they are at a risk for sbone loss and osteoporosis.
Best food sources: Milk, cheese, and yogurt are excellent sources of calcium. If diary foods does not agree with you there are other foods that can also give you calcium like spinach, kale, okra, collards, soybeans and white beans.
Vitamin D
This is commonly know to aid the body's absorption of calcium in order to build strongs bones. Low leavels of vitamin D in the body has been linked to depression, heart disease and disbetes.
Best food sources: We get our daily dose of vitamin D from sunlight, however, that may not be always possoisble. So supplement by loading up with food like fish (salmon, trout, tuna) mushrooms, and milk.
Iron
Every month women lose iron fron their body through mensrtrual periods. Therefore it is imperative to replace that which was lost. Iron is essential for cell growth because it helps produce red blood cells, it also supports a strong immune system and maintin cognitive development.
Best food sources: Most meat sources like lean red meat, chicken and turkey are good for iron. You can also eat liver, chickpeas, pumpkin seeds and lentils.
Magnesium
If you find yourself struggling with PMS, migraines, irritability, and painful cramps. You need to add more magnesium to your diet.
Best food sources: Dark leafy vegetables are best, but you can also eat some bananas, dark chocolate, nuts, seeds and soybeans.
Vitamin A
Daily doses of vitamin A helps to keep your eyes and vision sharp. It also helps your immune system function smoothly and helps your body to fight off disease.
Best food sources: Carrots, Iceberg lettuce, Sweet potatoes, Mustard greens, Butternut squash, whole milk, Kale.
Categories: Women